Pump Repair and Service
For over 50 years MTP has been providing pump service and repair solutions across a large range of Australian industries. Regardless of your industry, the fluid you are pumping or the type of pump you are using, our pump service and repair services are designed around three key objectives:
Maximising your Pump's Performance: Our technicians consistently identify ways to maximise your pump's performance during every service and repair job. Areas we focus on include excessive wear ring clearances, internal recirculation, accelerated bearing wear and packing/mechanical seal failure. We aim to increase your service intervals while reducing energy costs.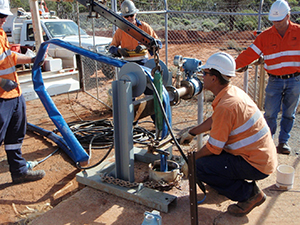 Minimising your Pump's Downtime: For Emergency Repairs our service vehicle fleet and Pump Service Centres are designed and equipped to ensure the fastest turnaround times possible. Our Preventative Maintenance programs also aim to ensure your pumps are offline for short, pre-arranged times, rather than potentially lengthier, inconvenient times during an emergency.
Minimising your Pump's Lifecycle Costs: The cost of a pump itself is often a fraction of the overall costs associated with the life of the pump. In some applications the maintenance costs will be 10x the cost of the pump over its life.
Benefits of MTP Pump Repair and Service

Experienced, friendly, efficient service technicians

Fully equipped fleet of service vehicles to come to you

Smart, cost effective solutions
Range of common spare parts in stock


Partnerships with all major, industry leading pump brands

Modern Pump Service Centres in Sydney, Perth and Kalgoorlie
Our Pump Service Centres
We operate fully equipped Pump Service Centres in Sydney, Perth and Kalgoorlie for occasions where specialist repairs, rebuilds and testings are required. Each Pump Service Centre is set up to service, repair and test pumps in the shortest timeframes possible, in the most cost effective manner.
We Repair and Service Pumps Across all Industries
Whether your pumps are working hard on a mine site or keeping your building's water supply going, we offer tailored pump service and repair solutions for your specific application. We have extensive experience across the following industries:
|
We Repair and Service all Pumps and Brands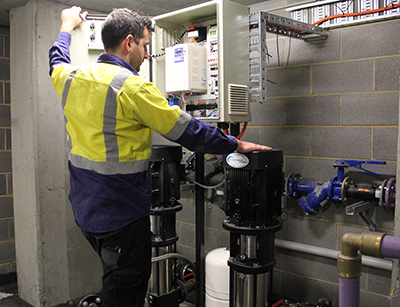 Our service technicians have widespread experience in servicing and repairing all major pump brands including Grundfos, Nossiter Pumps, Davey, Southern Cross, Aquaplus, Lowara, Flowserve, Flyght and many more.
Our fleet of service vehicles and our Pump Service Centres are equipped to service and repair all pump types including centrifugal pumps, submersible pumps, sump pumps, dosing pumps, water pumps and booster pumps.
Pump Service Certification
At MTP we are proud of our commitment to maintaining the high standards in all that we do and are proud of our certifications.
• CM3 Certified (Certification No 010125)
• Trades Monitor (ID 17027)
• Community Select
• Confined Space Training